Murder at another pageant!
By Mark Freeman
We have blogged before about the appearance of pageants in novels and short stories of the twentieth century. Virgina Woolf's Between the Acts is perhaps the most widely-read literary account of a historical pageant, though she might be run close by Richmal Crompton's story 'The May King'. Others include Victor L. Whitechurch's Murder at the Pageant (1931) and Rosemary Manning's Dragon in Danger (1959), which I blogged about not just once but twice.

Above: Murder at the Pageant (1931) by Victor L. Whitechurch
The latest one that I've read is The Man Without a Face by Clifton Robbins, published in 1932 and the second of the Clay Harrison novels. Harrison is a barrister who solves crime – fuelled by tea and cigars – in the company of his clerk, Henry. Robbins and his amateur sleuth are largely forgotten, but recently his long-out-of-print books have been re-issued by Abandoned Bookshop, an imprint of Canelo. The Guardian covered the story recently.

 In The Man Without a Face, the murder – or was it an accident? – takes place at a country house pageant, although the action later moves a long way from rural England, all the way to France. The pageant is organised and written by the daughter of the owner of the house, William Marston, and tells the story of the family: it is called 'The Rise of the Marstons'. Clay Harrison finds the pageant 'amusing', noting that 'the Stone Age Marston is compared favourably with some of his later descendants'.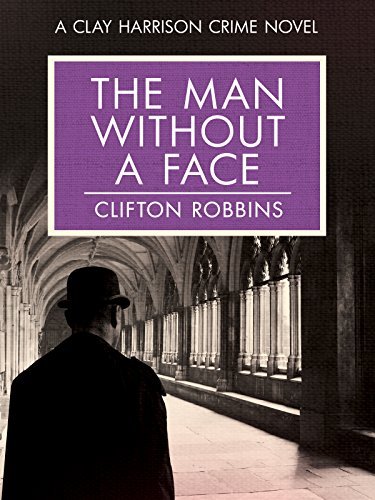 Above: the updated cover for The Man Without a Face (Abandoned Bookshop, 2016).