The Carlisle Historical Pageants: A story of community, performance and identity
This area of the website forms an online exhibition relating to the Carlisle historical pageants of 1928, 1951 and 1977. Originally, this part of the Redress of the Past website complemented a physical exhibition held at Tullie House Museum and Art Gallery in Carlisle with which the project was closely involved. Although the Tullie House exhibition has finished, we will continue to add material to our website, including some very rare images that have been kindly donated to us by Cumbrians who took part in the 1951 and 1977 pageants. Our exhibition is gone but not forgotten and you can still see images of the exhibition panels and read more about the exhibition HERE
The Carlisle pageants have left behind a wealth of documentary evidence. Over time we will display and comment on images of many of these documents, photographs and illustrations. Here's one lovely example from 1928: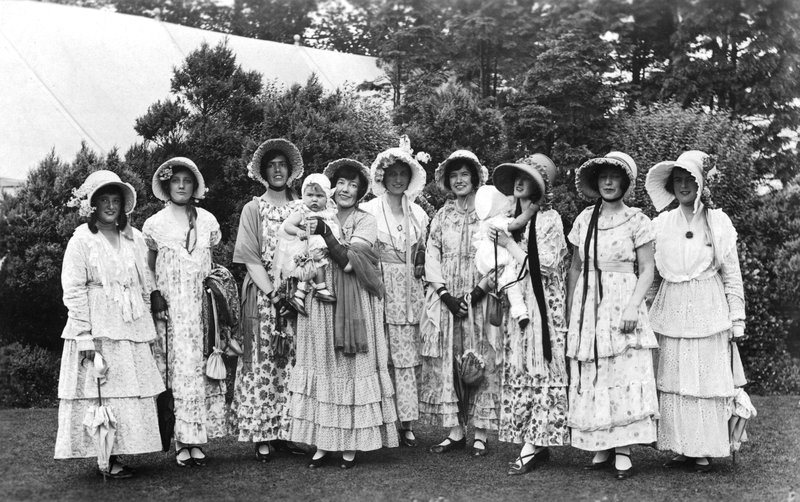 This type of record gives us pageant enthusiasts lots of food for thought. Yet however long our project researchers spend examining long-forgotten ephemera, when we ask ourselves the question - what was it really like to be part of these mammoth events? - such pageant records cannot answer this question half as well as the people who were actually there and who took part.
With this in mind, we asked for help from people who were either performers or organisers at the Carlisle pageants. We're delighted to report that we had lots of responses from generous-hearted folk who told us about their experiences of being part of a pageant in both 1951 and 1977. Researchers Angela Bartie and Linda Fleming have been undertaking recorded interviews with those who came forward, and we're very grateful for their enthusiasm and generosity in sharing their time and their memories with us. 
We posted lots of clips from these interviews in the months following the exhibition, as well as photographs, drawings and other pageant ephemera that came to light. You can explore these using the links below.
We are always delighted to hear from folk who have memories of the Carlisle Pageants, if you would like to share your recollections of these events or have photographs you would like to see included on our website please get in touch with us. Just click here on GET INVOLVED  and email us or sign up to our site.
In this section