A pageant in contemporary fiction
By Mark Freeman
I have just finished reading Kate Atkinson's novel A God in Ruins (2015). This is an epic life story of a Second World War bomber pilot, Teddy Todd, and his life before and after the war. The setting shifts from the 1920s to Teddy's death in 2012 at the age of 98. Among other things, there are detailed accounts of bombers and bombing raids (Atkinson provides an author's afterword and a bibliography explaining the origin of some of the scenes that she vividly depicts in the novel).
For readers of this website, though, the most interesting part of the novel is the appearance of a historical pageant. I'm not giving anything away by telling you that this comes near the end of the book, and that it's one of a series of stories-within-the-story.
In the book, Teddy's aunt Izzie is the author of a series of children's books, Augustus, which tells the story of a young man very much in the mould of Richmal Crompton's Just William. Indeed, this is a deliberate homage to Crompton, as Atkinson's acknowledges in her revealing afterword. The pageant scene, of course, is itself an echo of Just William's own involvement with a pageant, described in the story 'The May King', in More William (1922).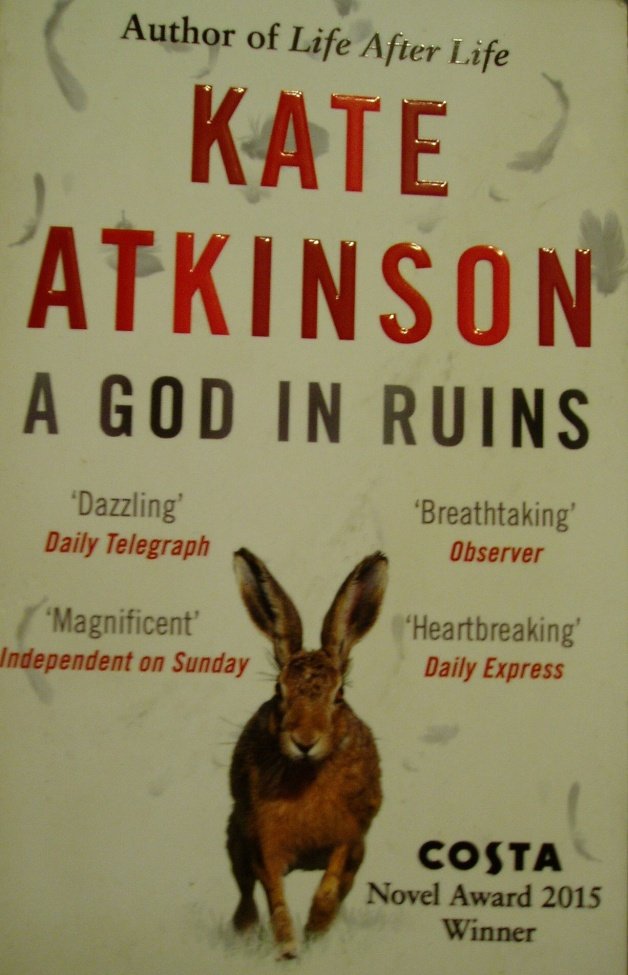 Above: A recent novel containing a pageant 
Atkinson's pageant is called 'England through the Ages', and is put on to mark the discovery, in Augustus's unnamed village, of the remains of a Roman villa, which pushed back the known history of the village much earlier than Domesday Book, which had previously been its first historical record. The fictional pageant aimed 'to depict the whole history of Britain as experienced from the point of view of a typically English village'. Atkinson gives us few details of the pageant itself – which is hardly the main point of the novel, after all – but it featured Roman centurions, Elizabeth I and 'invading hordes', much like many other, if not most, pageants of the interwar period, which is when Izzie was probably writing this story.
 Another kind of pageant – the Thames river pageant of 2012, to mark the diamond jubilee of Elizabeth II – also features in the novel. Members of the project team attended this event before we got under way with 'The Redress of the Past'. As with many historical pageants, it took place on a rainy day. 
Above: Principal Investigator (or PI) Paul Readman at the jubilee river pageant in 2012
 Acknowledgement: I'm grateful to John Field for drawing my attention to A God in Ruins.