Tales from the Bury St Edmunds Pageant - (2) Bernard Plume
A couple of weeks ago I blogged about our first interview with a pageanteer from Bury St Edmunds. Today's blog features sound clips from an interview Tom Hulme carried out with Bernard Plume on the 15th July 2015.
Bernard was from a family of 'Suffolk people', and lived in Bury St Edmunds. At the time of the pageant he was 8 years old; he played a chorister in the final scene, set in 1914, which showed the creation of the Diocese of St Edmundsbury and Ipswich, and St James Church being designated the cathedral. Bernard has very kindly given us permission to share this photo of him today, as well as clips from his interview - see this playlist on SoundCloud, in which Bernard remembers the fun and importance of the pageant in 1959.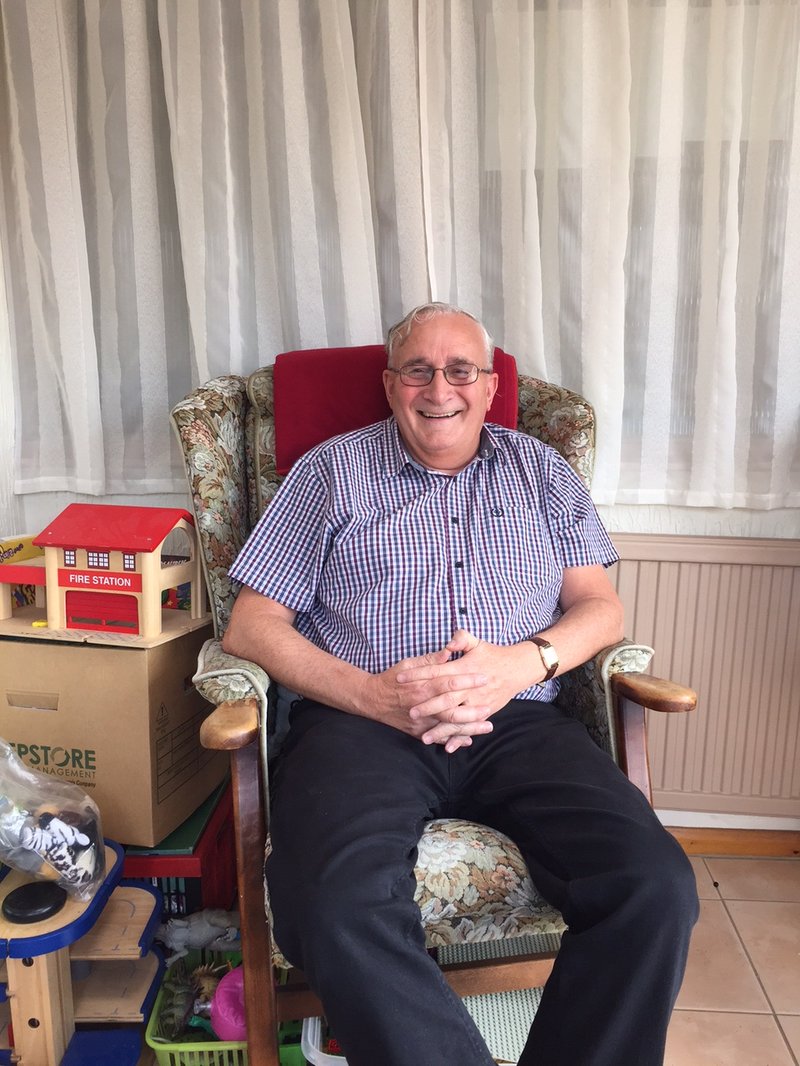 Bernard Plume, 15th July 2015, after being interviewed by Tom Hulme.