Tales from the Bury St Edmunds Pageant - (3) Mary Brett
Next up in our series of blogs on 'Tales from the Pageant' is an interview with Mary Brett (nee Pike), carried out by Tom Hulme  on the 16th July 2015 in Horringer, just outside Bury St Edmunds. Mary was born in Bury St Edmunds, the daughter of a well-known butcher in the town, and was 12 years old at the time of the pageant. She was in one of the early crowd scenes - of which she has a great memory! Embedded below are some extracts from our interview, which she has kindly agreed to share - along with some photos as well!

Mary Brett, top right, in the pageant of Bury St Edmunds in 1959. By kind permission of Mary.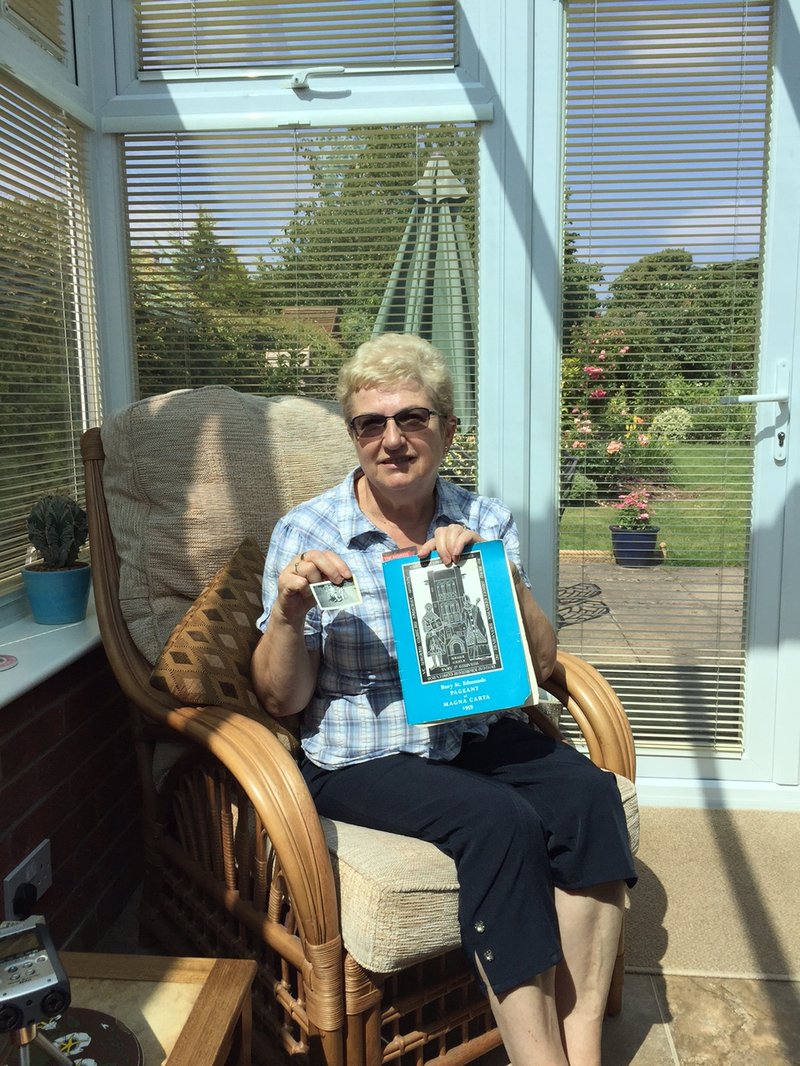 Mary Brett today. By kind permission of Mary.