Memories of getting involved in the 1977 pageant
Here we explore the variety of ways in which our pageanteers got involved in the 1977 pageant, whether as performers, organisers (or, in some cases, both!)
Someone who played a very important role in the organisation of the pageant in 1977 was Josephine Peel. At the time, Josephine worked with Sir John Burgess, then Chairman of Cumbrian Newspapers.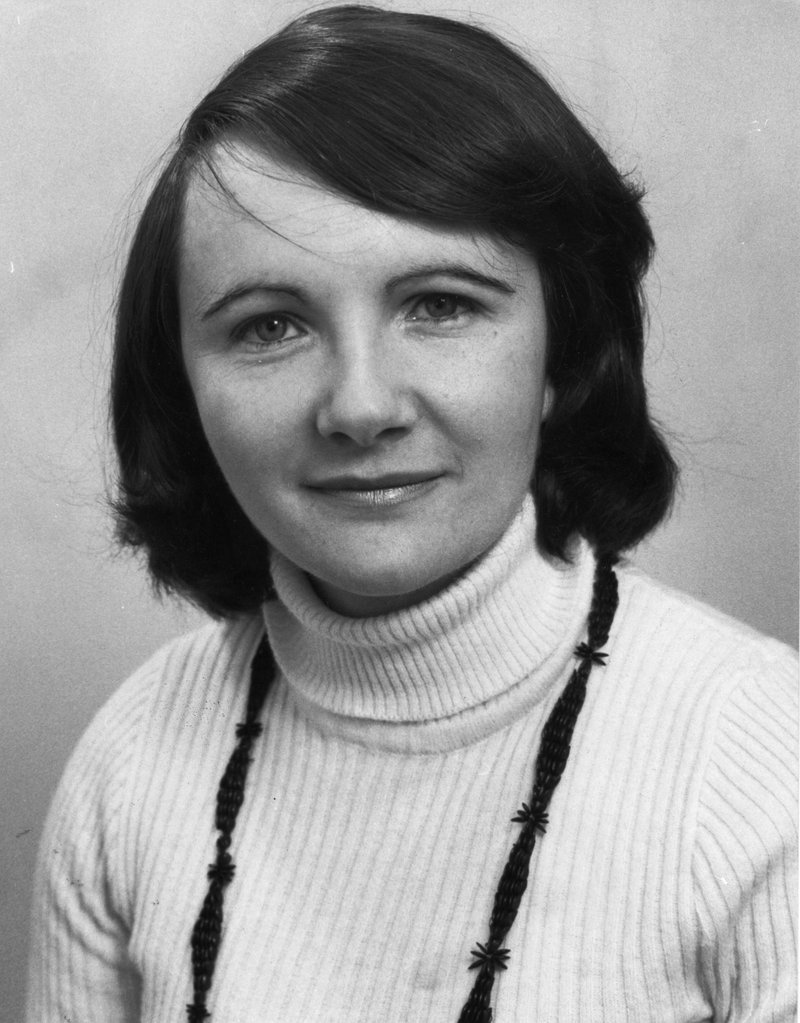 Pageant administrator, Josephine Peel, pictured in 1977
Just as in 1928 and 1951, children took part in the 1977 performances. Here we have Louise Lewis, who was only nine years old at the time of the pageant. Louise's mother was the dance teacher, Pat Allan, whose dance school was well-known for many years in Carlisle. 
Some pageant performers, including Louise and her mother Pat Allan (Grateful thanks to Louise Lewis)

Sarah Ledger was also a child performer in 1977. She took part in several episodes including Episode V: the Great Carel Fair and Episode XI: the Carlisle Elections.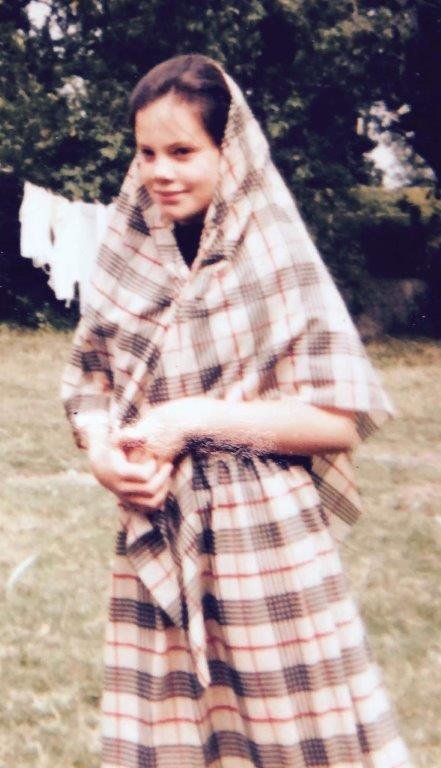 Sarah Ledger in one of her costumes at the 1977 Pageant
Neil Saunders multi-tasked during the Carlisle pageant of 1977: he was a performer and helped in make-up. Using powder and paint, Neil learned how fake injuries to make the battle scenes seem more authentic. 
Here is Neil in performance, standing in the foreground on our left; he grew the beard especially for the role!
Irene Roberts-Green took on more than one job at the 1977 pageant. As well as playing in the key role of Queen Irminburga within episode II on St Cuthbert, she also made costumes for her fellow players who were all parishioners of St Cuthbert's Church in Carlisle.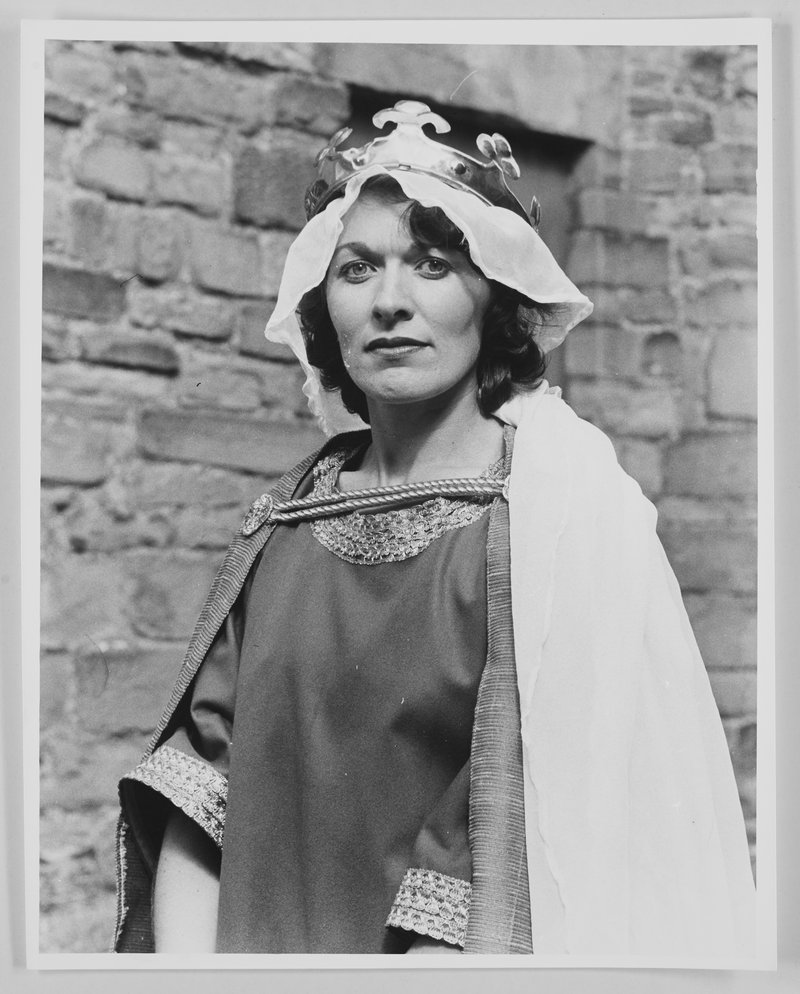 This is one of the most striking images produced during the 1977 pageant showing Irene in the role of Queen Irminburga

Husband and wife, Paul and Carrie McIntyre, were both involved in organising the 1977 pageant. Paul was the stage manager, and also performed in the pageant, whilst Carrie was the costume designer and performed too.
Paul was initially very adamant that he didn't want to get involved. Thankfully, he was soon persuaded to roll up his sleeves and join in…
Carrie, on the other hand, was enthusiastic from the outset, which is just as well as she played a pivotal role in the success of the pageant. 
David Morton worked for the Cumbrian Newspaper Group and became involved with the pageant because of his working relationship with Sir John Burgess. In his role of Treasurer, he had responsibility for the finances of the pageant.

David Morton, Treasurer of the 1977 Carlisle Historical Pageant

Elliott Hall was a member of the Thursby Players and took the star role of Edward I. 
Elliott  as Edward I with some young members of his court.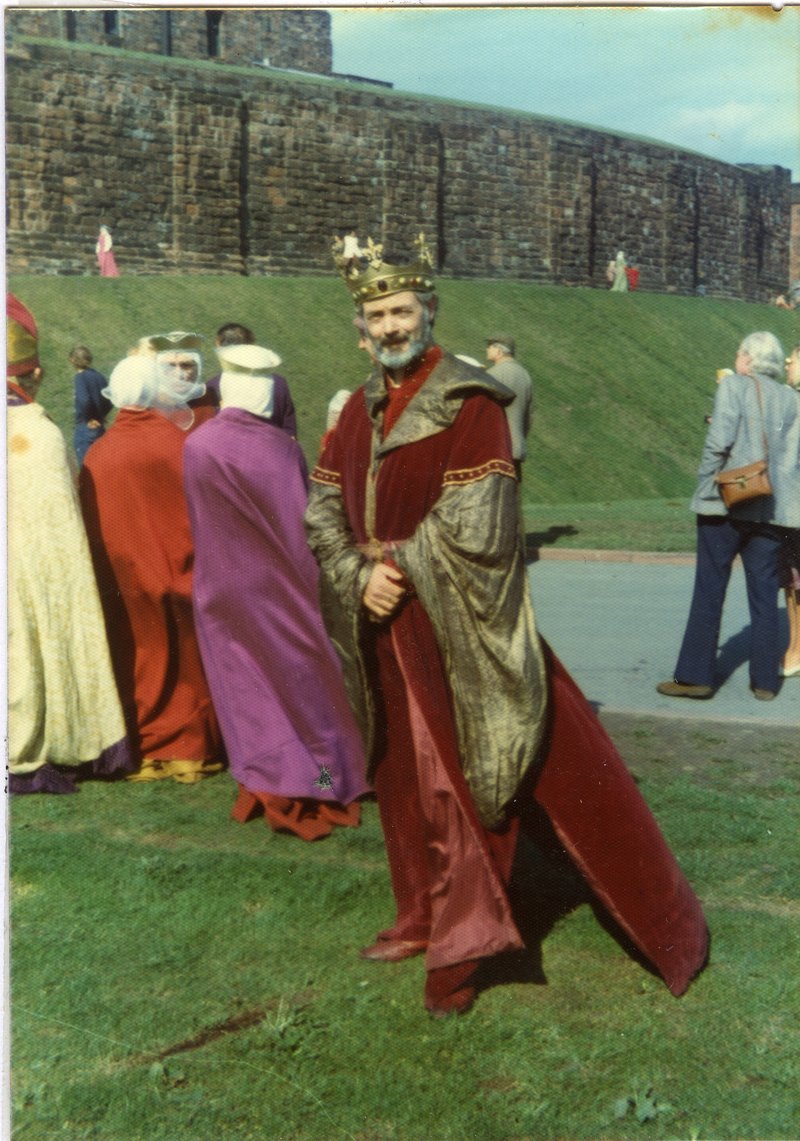 Many memorable photographs were produced of Elliott, including the above which shows him in costume but offstage.